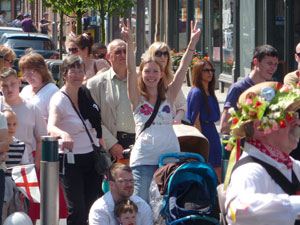 Contact Us
Please get in touch if you would like to find out more about Red Fox Ceilidhs, or to tell us what you think. Why not...
recommend a band, a caller or a dance team
if you've been to a ceilidh tell us about your experience
volunteer at a future event
Email, call or text us
Red Fox Ceilidhs is run by Ben Robinson and Jo Gravett; contact us at:
Stay in touch
Join the Mailing List
We will send emails and text messages when new dates are announced and as reminders prior to each ceilidh. Your details will not be used for any other purpose.
Follow us
We try and send regular updates, including lineup announcements and more via our social networks - follow you favourite way